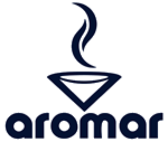 Aromar is a manufacturer and developer of home fragrances, including fragrance oils, concentrated air fresheners, tea light candles, incense, oil burners and other home fragrance products. Founded in 2013, Aromar has developed different lines of highly-recognizable products with an attractive design and packaging. Their highly-concentrated air fresheners are 100% made in the USA. They come in a variety of long-lasting unique scents.
AROMAR - CONCENTRATED AIR FRESHENERS / OIL BASE
Aromar air fresheners are the real thing! This is not your typical diluted air freshener that smells weak and fades out in a day. Aromar air freshener is powerful 100% oil based that will give you a long lasting pleasant scent! Just a couple sprays on the floor mats of your car or in the bathroom can keeps it fresh for days. You do not have to keep spraying over and over. Try it and see that one spray will blow you away! If you don't agree that it is the best, we will send you your MONEY BACK! We guarantee that Aromar will be the BEST air freshener that you have ever tried. Each scent will smell just like you expect and will last for days.